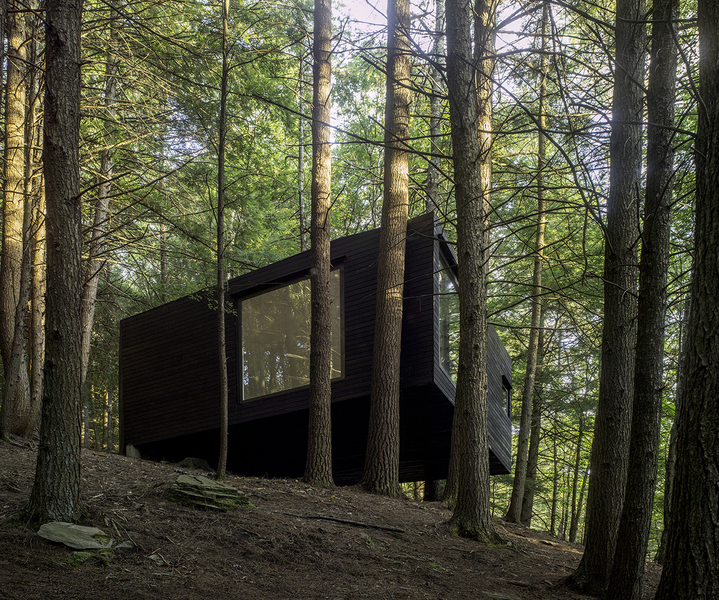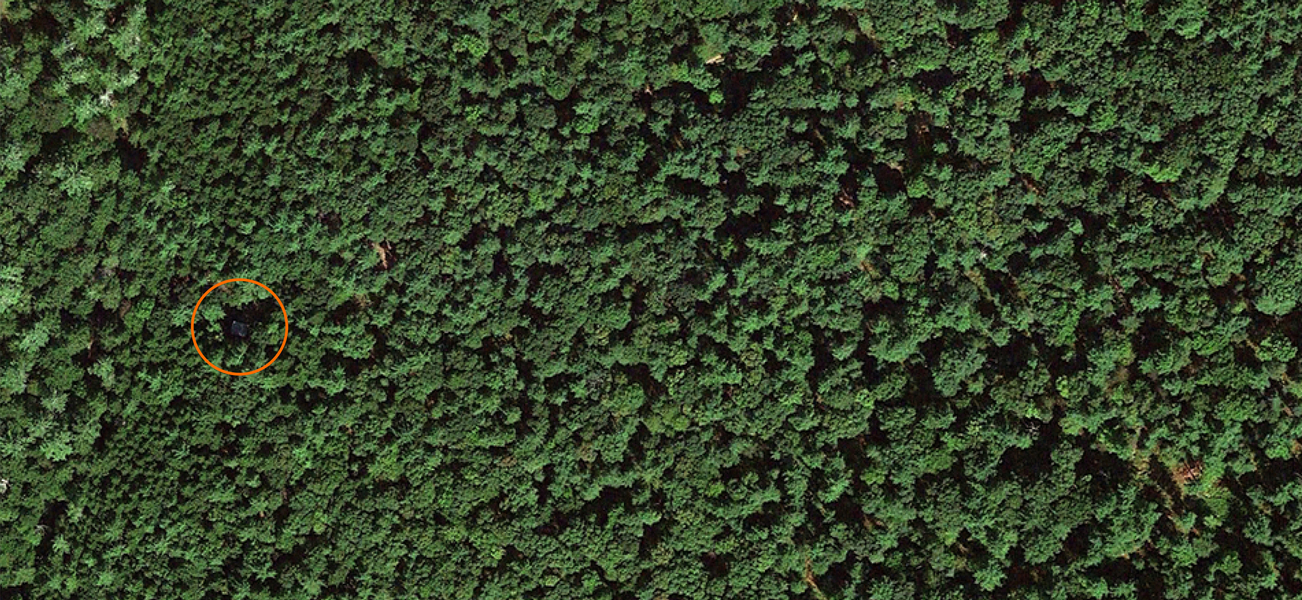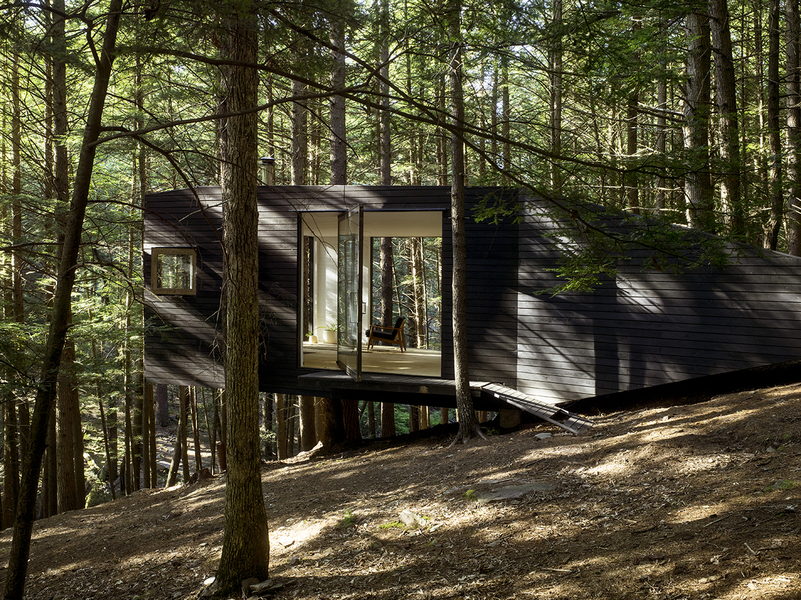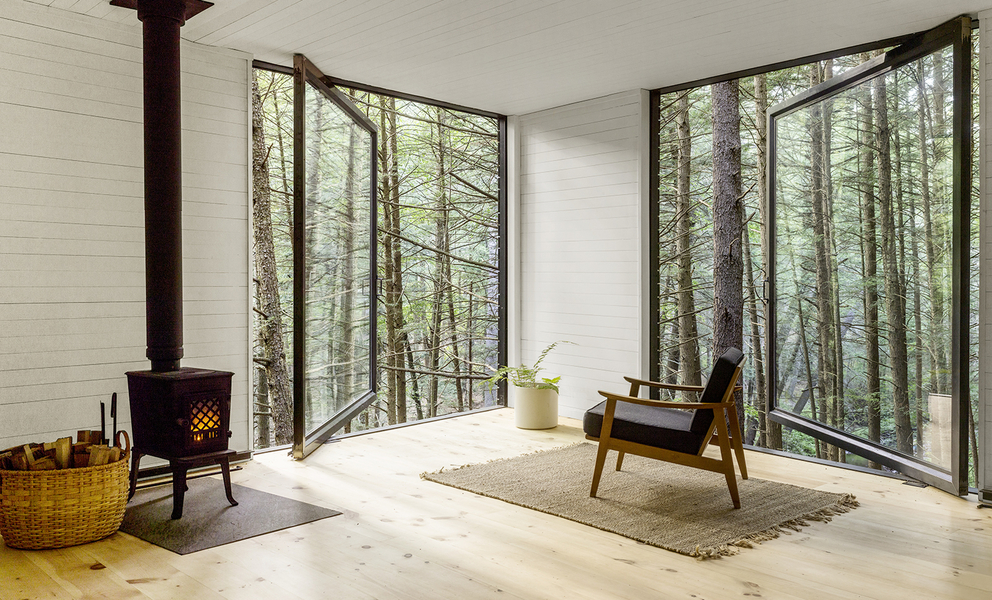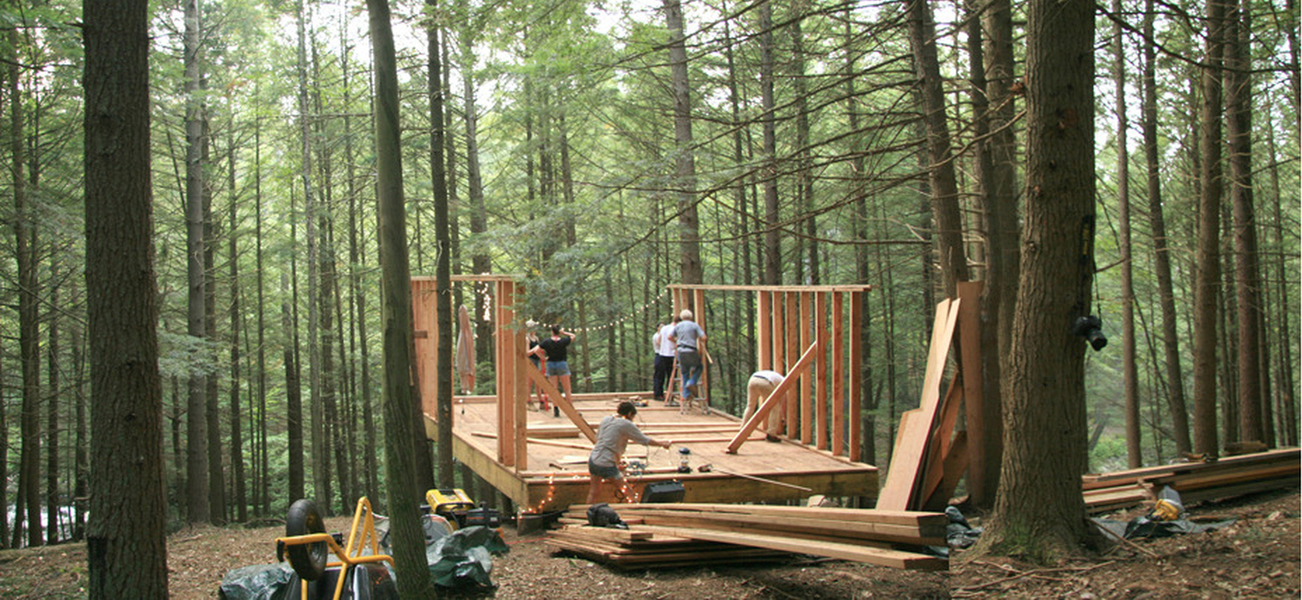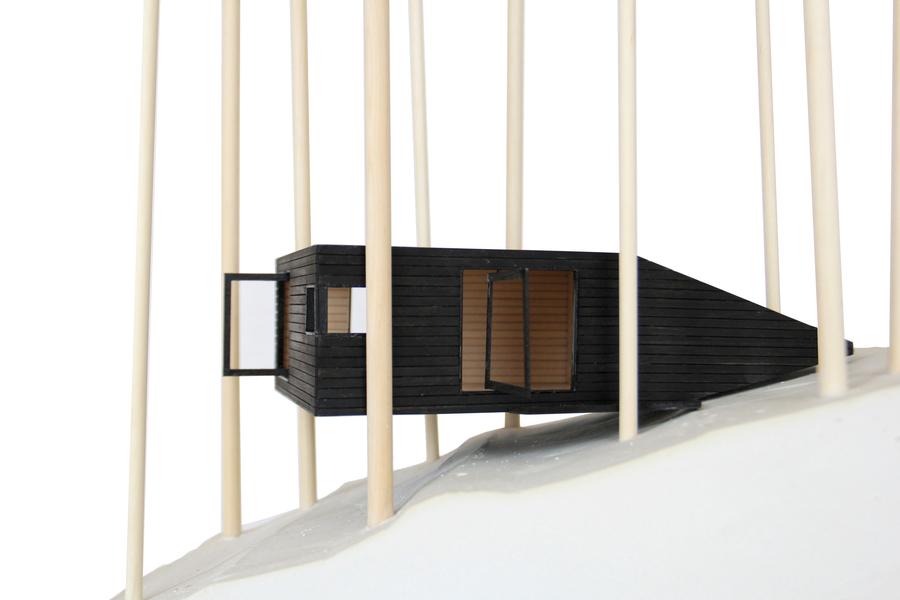 HALF-TREE HOUSE: BEAVER BROOK

SULLIVAN COUNTY, NY
This 360 sf. structure is located on a remote 60 acre, privately owned second-growth forest in Sullivan County, NY. It is sited on a steep, isolated area of the property with no vehicular access, no piped water and no electricity.
From the outset, the project outlined two formidable directives: design a structure that can be constructed by amateur weekend builders & a limited construction budget.
The topography presented a difficult challenge. In an effort to minimize sitework (in this case, shovels by hand) and to eliminate the need for large footings, retaining walls and pumped concrete, the architecture is lifted above the ground and relies upon support from the trees. Sonotube footings anchor the upslope corners at grade while half of the weight of the structure is distributed, via Garnier Limbs, to two existing trees.
Engineered wood beams form the perimeter with standard nominal lumber for all intermediate framing. Three 8'x8' steel-tube pivot doors, the largest single expense, were fabricated offsite and installed, weatherstripped and fitted onsite with dual-insulated glass.
Exterior and interior boards were milled and kiln-dried from the Eastern Pines felled on the property. To minimize maintenance and to withstand long wet winters, exterior boards are treated using traditional Scandinavian pine-tar. Interior walls and ceiling are painted and the floor is protected with a clear matte sealant.
The space is heated with a highly efficient Jotul wood stove and power, if needed, is drawn from a portable generator. The entire construction was performed by its two owners, and in the true spirit of New England barnraising, with a team of dedicated weekend support.
PROJECT TEAM:
Mike Jacobs, Biayna Bogosian, Forrest Jessee, Leopold Lambert.
Model: Luis Gutierrez
Photography:
Noah Kalina