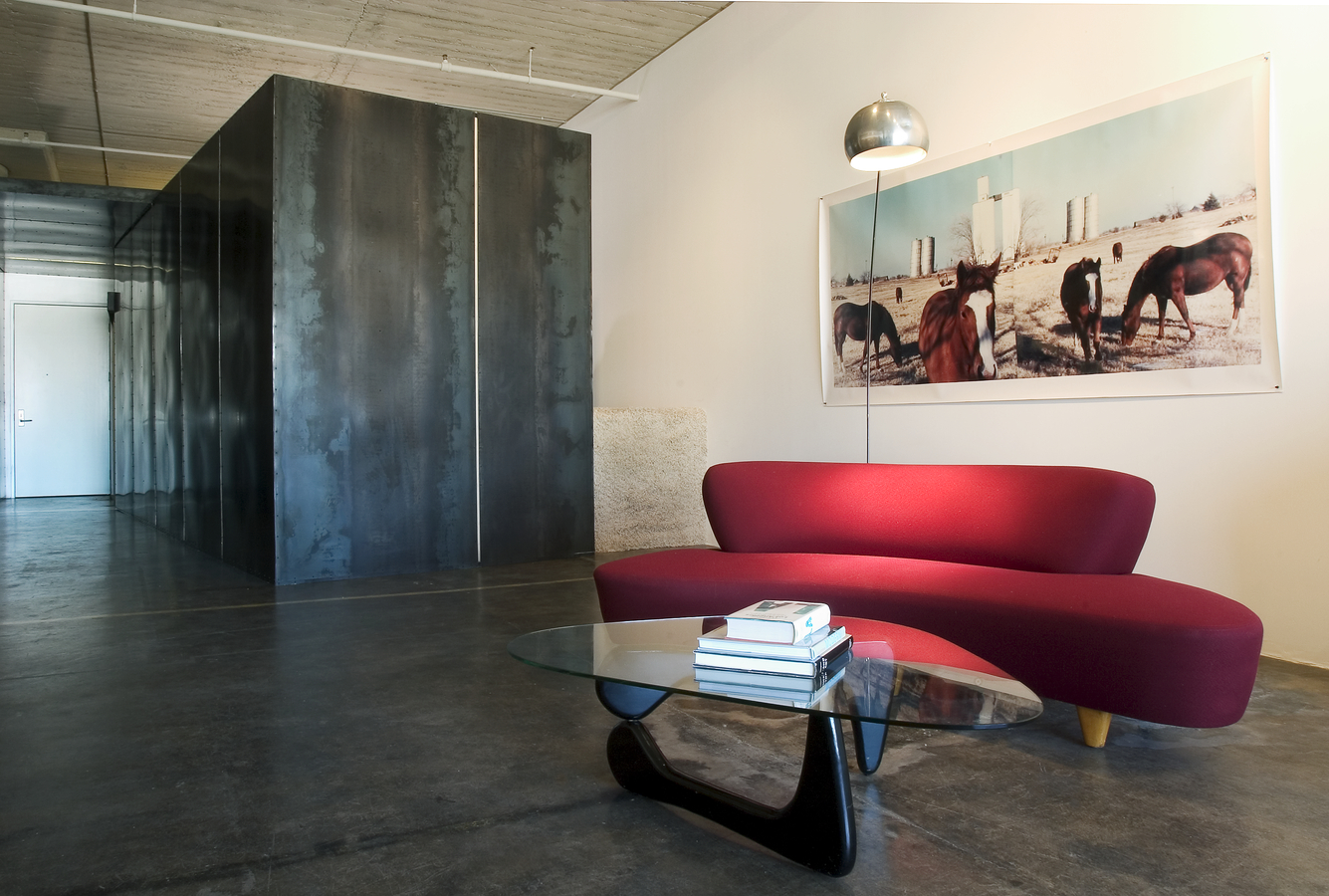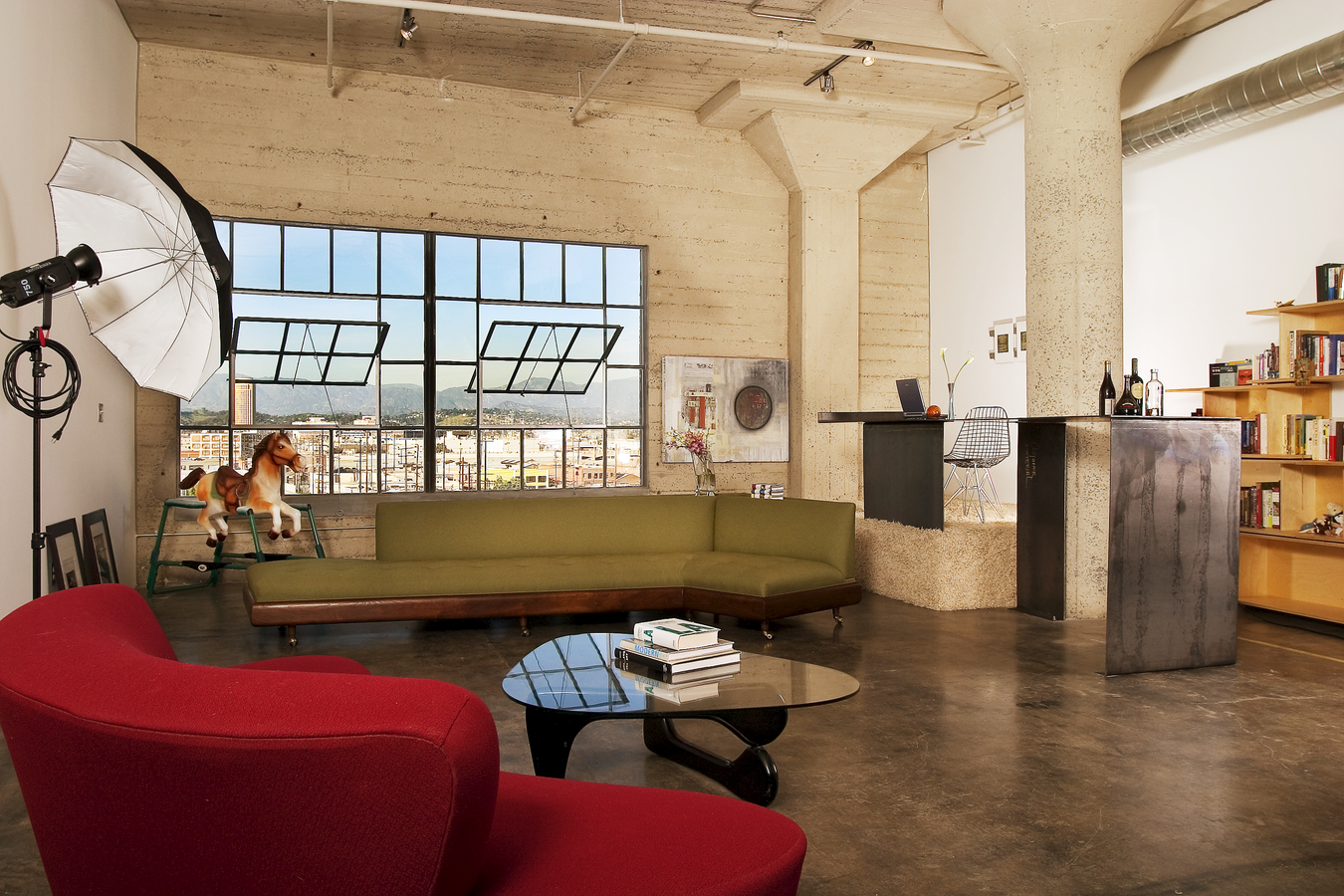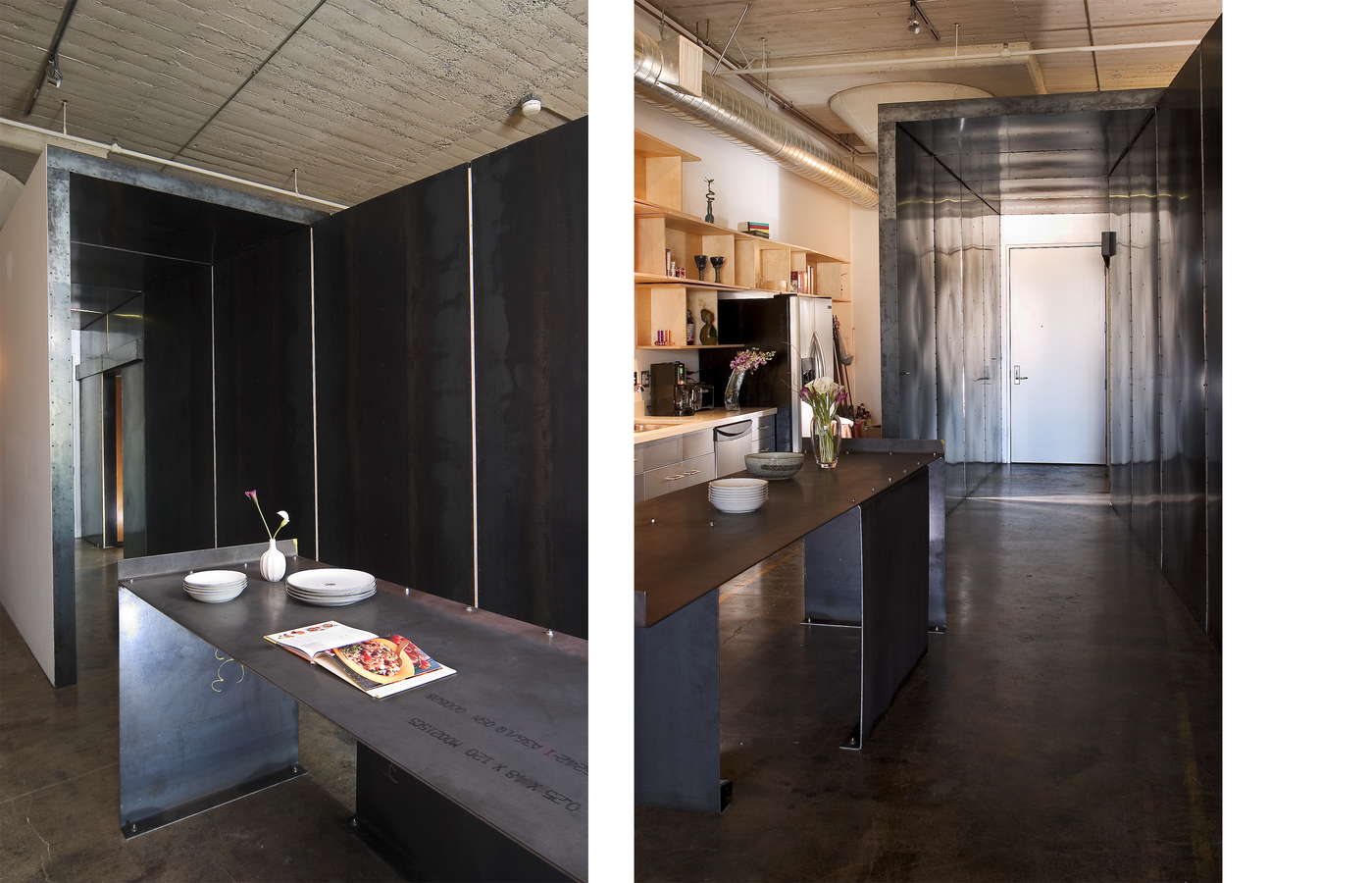 INDUSTRIAL STREET LOFT

LOS ANGELES, CA
The design for this live-work loft in a former toy factory developed in response to three distinct programmatic mandates; privacy for sleep, a large amount of storage and flat surfaces for work, entertaining and food prep.
Responding to the singular "shoebox" orientation of the existing space, a material enclosure was constructed using hot rolled steel to both mark the entry and to draw occupants past the service spaces and deep into the room, effectively shortening the distance to the living space. Behind the hard outer surface of the steel is a plush interior that contains the sleeping platform.
A modular system of Baltic birch storage boxes extends the length of the space along the kitchen wall and serves the entire storage needs for the loft. Four different shelf lengths (3', 4', 5', 8') were established and systematized to minimize the material costs and waste.
Two 10' long heavy-gauge steel tables were fabricated as the desk, bar and kitchen prep counter. Steel sheets were break-formed and bolted to support the customized CNC milled, laminated plywood surfaces.
PROJECT TEAM:
Mike Jacobs / Aaron Neubert (orenj), Michael Alamo, Jeremy Fletcher, Gabriel Leung, Sebastian Salvado.
Builder: Ian Brenner, IBC
Millwork: Dan Taron
Photography:
Brian Thomas Jones