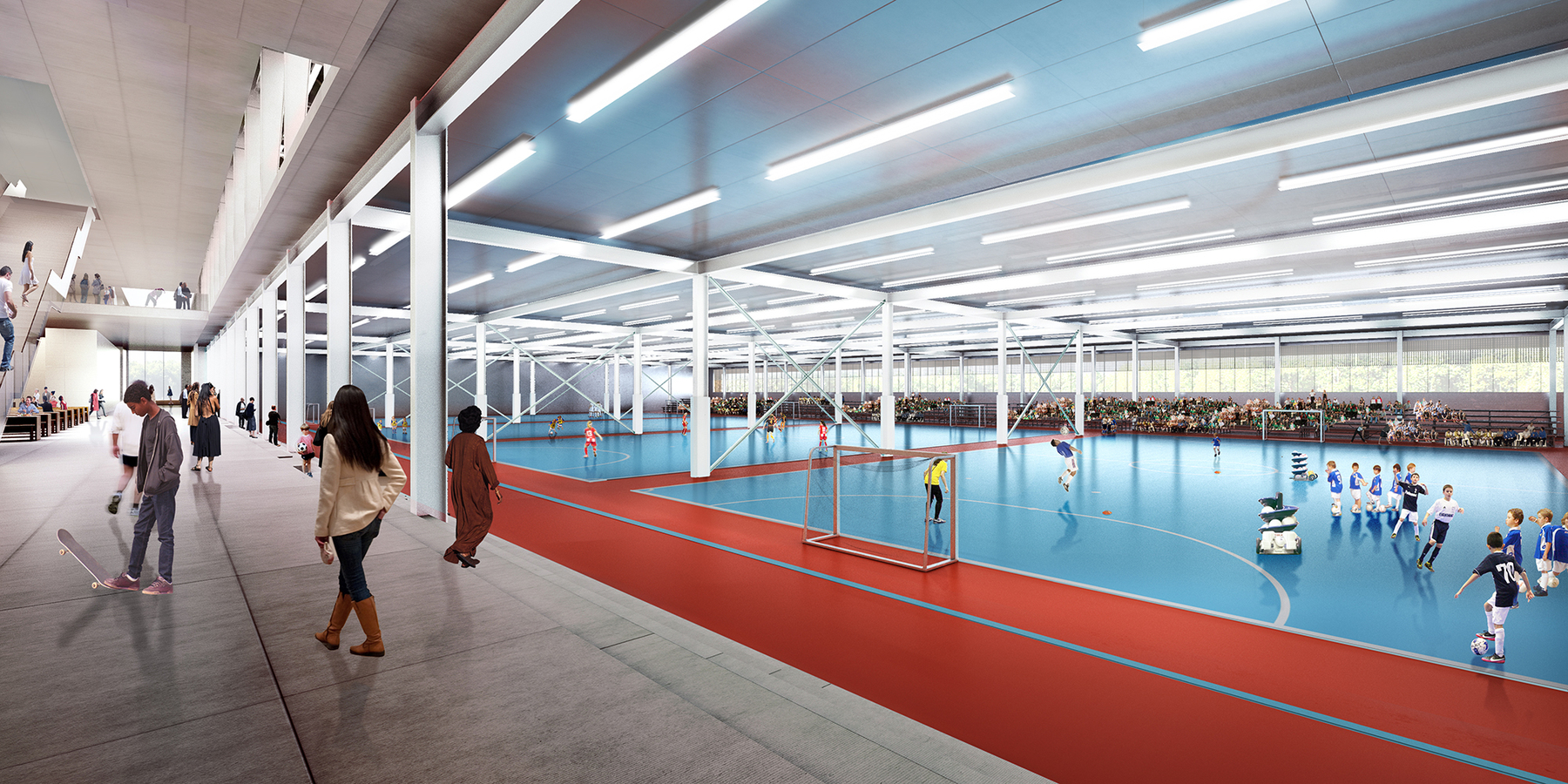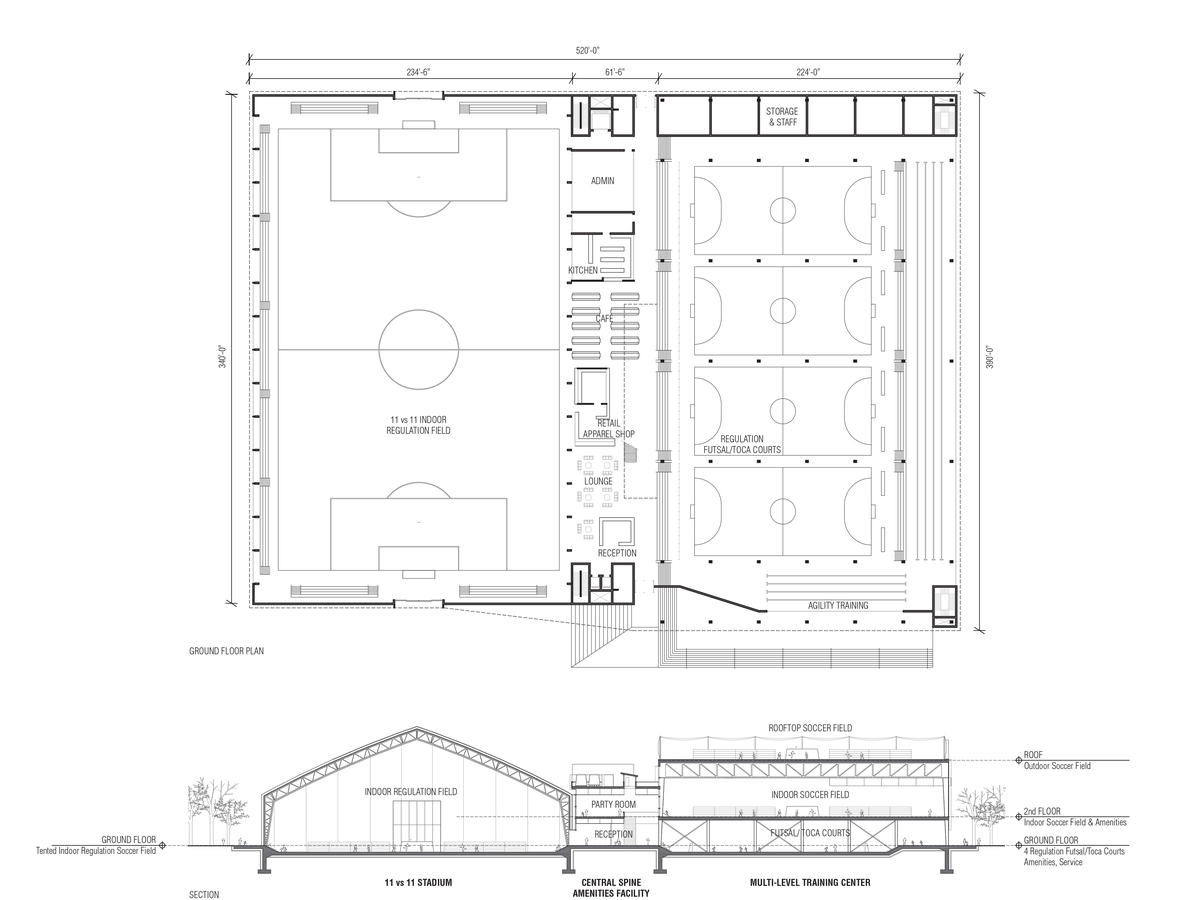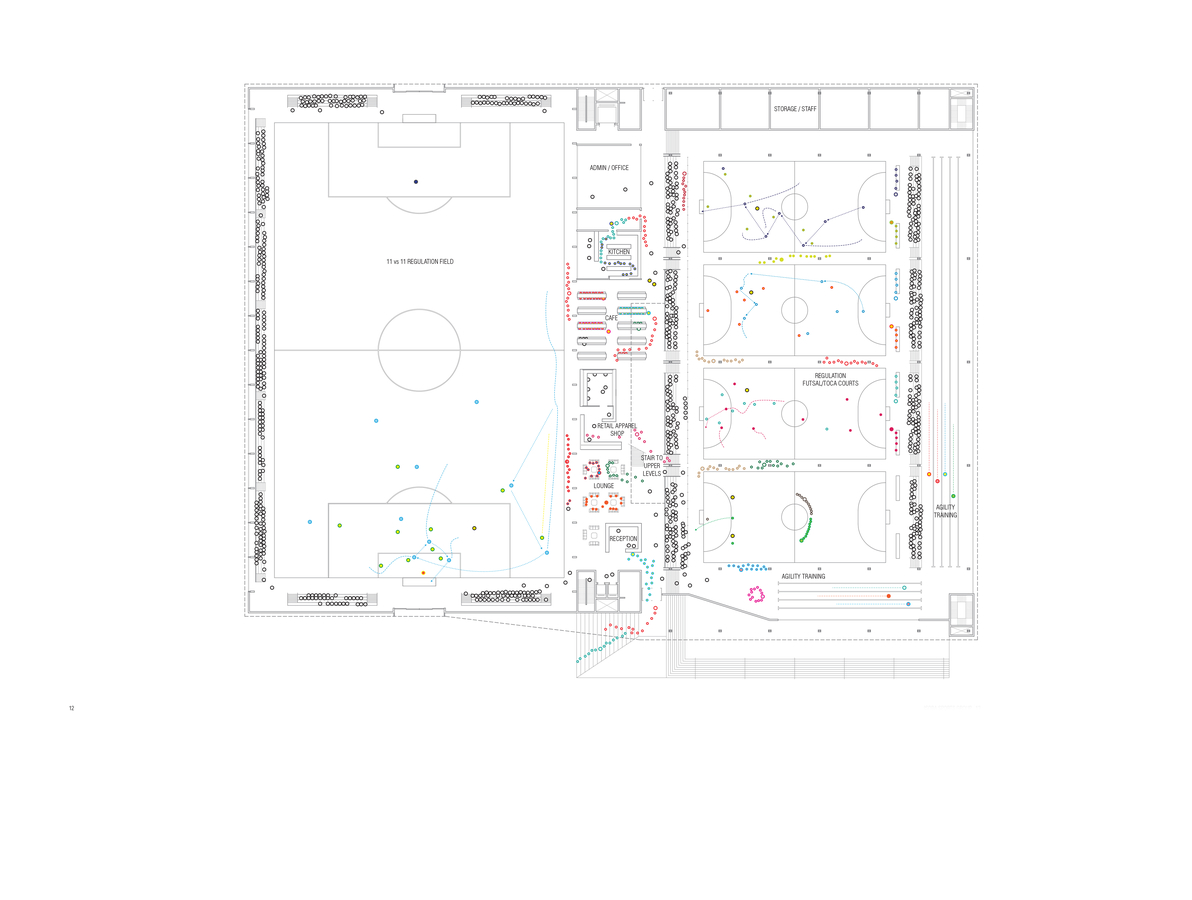 ISOBA FUTSAL

NEW YORK, NY
At the recreational, scholastic, and academy levels, soccer claims the highest number of participants in comparison with other team sports. This includes high school and college, as well as youth clubs operating year round programs at all levels of the competitive pyramid. This growing interest in soccer has resulted in a rising demand for new infrastructure that can provide quality field space and elite player development opportunities.
This year-round soccer & futsal facility has been designed to offer high-performance training for youth. Featuring an array of soccer-specific technologies including rubberized futsal courts, indoor field turf, and Toca technical studios, the building will also contain additional amenities and services for a broad range of constituents.
The main structure is a multi-leveled training center that includes two indoor floors and a rooftop field. The adjacent building, "the Stadium" features a regulation-sized at-grade field with stepped seating. The two athletic structures sit on either side of a dedicated amenities building which serves to connect the complex and create an integrated facility.
At the ground level are four competition-sized futsal courts, a dedicated Toca technical studio and a high-performance SAQ training area. On the second level is an indoor turf field sized for 11v11 team competition and convertible to other small-sided game formats. The facility envisions an additional synthetic field on the rooftop. All playing areas are equipped with seating for spectators.
The Stadium is an at-grade tented field and features a regulation 11 v 11 turf surface for year-round play. This shaded field contains seating to host 1,000 spectators and can be opened or closed to the outdoors.
The Central Spine joins these two field structures and contains the support spaces and facility amenities: ground floor entry desk and lobby, café/restaurant space, retail gear/ lifestyle shopping and lounge area. An upper level includes fitness rooms, gym space, multi-use rooms and administrative offices.
PROJECT TEAM:
Mike Jacobs, Momo Araki, Will Choi, Sukwon Lee, Mike Robitz.