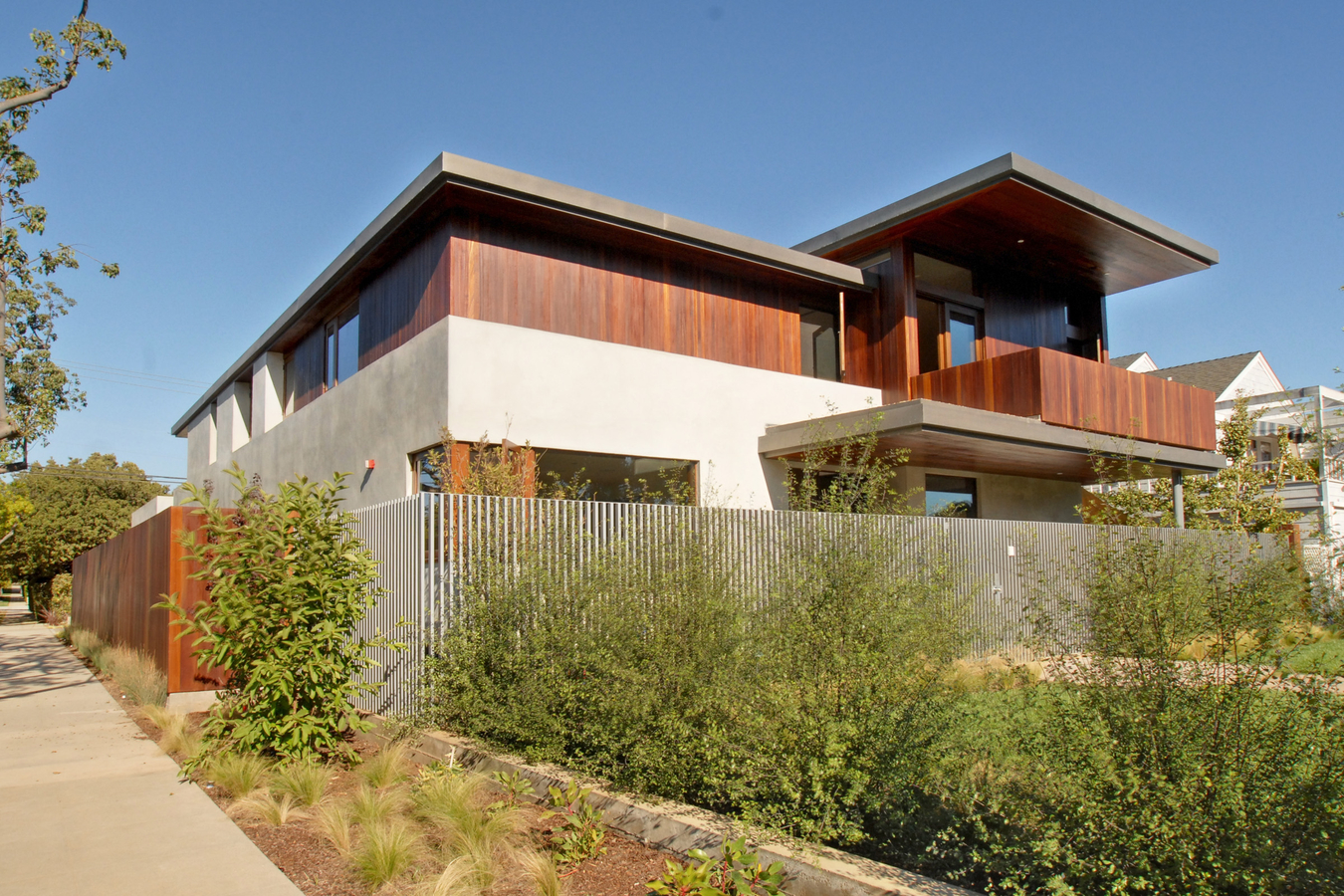 SANTA MONICA HOUSE

SANTA MONICA, CA
The Santa Monica House, located on a 60' x 145' corner lot in Santa Monica, developed from both a desire for privacy as well as an interest in optimizing outdoor living. The project emerged as a critique of the local tendency to maximize perimeter security walls and instead augments this condition through the insertion of exterior dwelling programs.
With respect to the interpretive setback and lot coverage directives defined by the City of Santa Monica, and through a system of layered landscape walls, the property and building perimeters are established. It is within and between these walls that a borrowed landscape emerges, dissolving traditional interior / exterior conventions. This new edge delimits a varied set of boundaries, bracketing interior space as it extends outside.
Along the two street edges, an opaque L-Shaped enclosure wraps the house. On the ground level, spaces of production (kitchen, office, au pair) line the street side, maximizing the privacy and interiority of the open living spaces. Large aperatures create primary connections through the perimeter wall, linking interior spaces to the exterior. In contrast, the areas of the house open to the interior of the lot are open and transparent and living spaces extend directly into the garden with large sliding pocket doors.
The second floor consists entirely of private spaces. Bedrooms and baths, nested in the heavy walls of the first floor, emerge as wood clad volumes, signaling a formal shift away from a language of containment and towards a seamless engagement with the landscape.
The house is structured of steel/wood framing transferred to standard perimeter footings. Concrete, smooth troweled stucco and forest certified cedar and hardwoods form the building enclosure.
PROJECT TEAM:
Mike Jacobs, Aaron Neubert, Michael Alamo, Raquel Contreras, Jeremy Fletcher, Juan Garcia, Pascha Goodwin, Gabriel Leung.