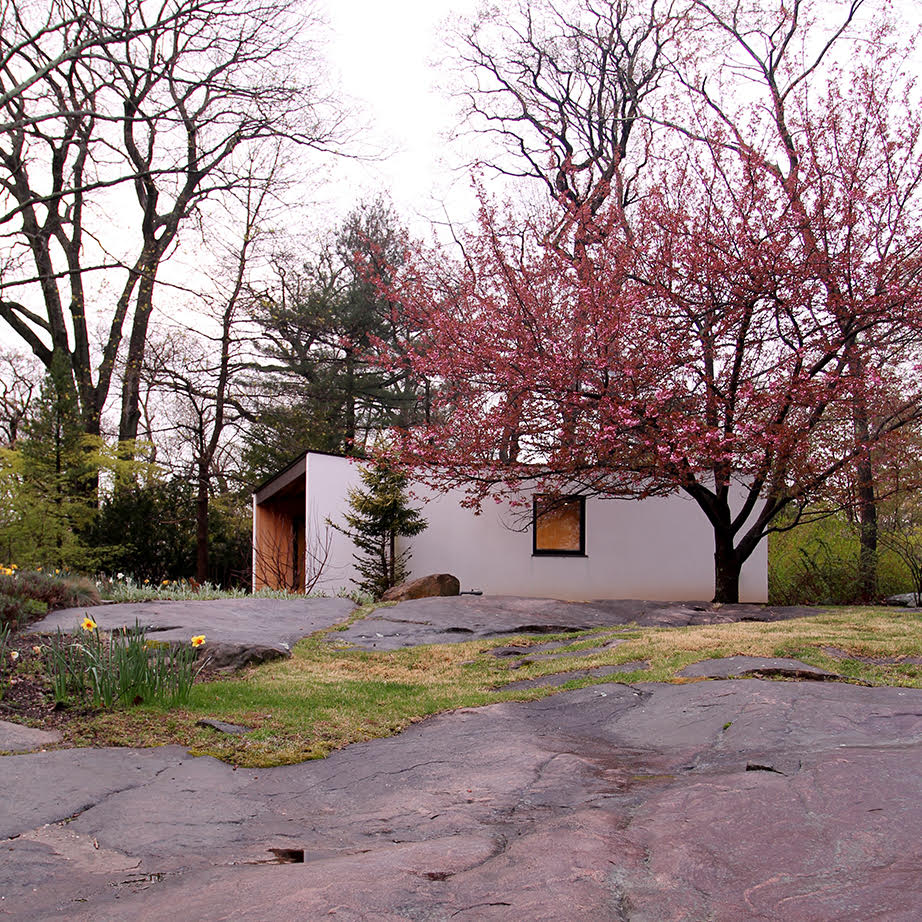 SCENIC SHED
HASTINGS ON HUDSON, NY
2022 Winner: Westchester Home Design Awards



The Scenic Shed is a 500 sf single-room space of leisure located in New York's Hudson Valley. The structure was built using conventional wood framing on a concrete slab foundation and the low-maintenance white stucco exterior abstracts the building against the natural landscape. In an effort to minimize labor and complexity, the roof was designed using clear span beams with incrementally pitched rafters; a gesture that both simplifies framing connections and eliminates the need for gutters with storm water collection directed to a single point.

Inside the Scenic Shed an in-ground spa is concealed under removable deck panels which are hooked to the walls when bathing. A wood burning stove provides heat and in warmer weather, doors and windows unfold opening the space to the garden. The exposed rafters in the ceiling express the pitch of the roof and create a subtle undulating canopy. The walls are finished in red cedar and clefted slate pavers cover the floor.

PROJECT TEAM:
Mike Jacobs, Jocelyn Oppenheim, Will Choi, Teresa McWalters.
General Contractor: AM Design Build, Sven Armster
Structural Engineer: A Degree of Freedom